Restaurant SEO
Hire the best SEO company to increase your
restaurant's search engine rankings!
Client Support 7 Days /Week
Transparent & Trusted Packages
Secure Easy Online Ordering
Restaurant SEO Pays for Itself
Nowadays, no business can be without a strong online presence. This is why every small business, including local businesses, must use effective SEO (search engine optimization) strategies. While some restaurants are using SEO, many are not, meaning they are missing out on a growth lever that could significantly improve foot traffic, word of mouth, customers and repeat-customers.

This is why it is important for food chains and restaurants to start using SEO as soon as possible to start seeing the immense benefits of SEO.

What is restaurant SEO?

Restaurant SEO is one of the top online marketing strategies that can help the customer base of your food joint or eatery grow substantially. This means customers can find your restaurant online easily, increasing leads, online exposure, website traffic, revenue and repeat-customers.


Using suitable
Restaurant SEO
strategies will help your business race ahead of competitors and consolidate its footprint. You have to find a suitable SEO agency to ensure your website is equipped with an
up-to-date and effective SEO strategy
. With SEO in place, you will not just be able to get good returns but also will be able to grow your business significantly. Your website will attract a higher footfall which can be converted into customers via exciting deals and discounts. However, like with most things SEO too is a broad subject, and hiring just any SEO company will not suffice. You must entrust your restaurant's SEO in the right hands to see the right kind of results.
This is our speciality at Diesel Marketer, who has helped many restaurants increase their online visibility and thus attract more visitors and customers.
How Diesel Marketer can help Restaurant agencies


Diesel Marketer offers cutting edge and versatile SEO services for local SEO for restaurants. We have the experience of working with many restaurants, food chains and eateries and they have benefitted significantly from seeking our restaurant SEO strategies and services.


Irrespective of the location of your restaurant or its niche, we can offer apt SEO services to enhance site traffic and boost your site's online visibility in a consistent manner.


How our Restaurant SEO strategies work


At first, we have a detailed discussion with the client and the session enables both parties to share views then we zero in on suitable SEO deployment strategy. We will ask you several questions to understand the niche of your restaurant, growth target, target customers and local customer needs. We will explain to you how our Restaurant SEO tips will be utilized for your situation.


We focus on the following areas:


We use suitable keywords and search terms to enhance the ranking of your site in Google searches. We analyze and compare generic search terms related with restaurant related searches and then pick the most apt ones. Using geographical search terms can bring good results in this regard.
We also make use of category specific terms to boost SEO ranking of your restaurant. This is vital to attract target customers to your website. You may have a restaurant serving sea foods, Chinese or Thai dishes. We will use the Best keywords for restaurants when deploying SEO services which will be beneficial for your site.
We do everything needful to ensure your restaurant's website content is relevant and unique. Having useful and engaging content in your website will help enhance its ranking in Google searches as well. Eventually, this will bring in more traffic to the site and help establish a brand image. You can be innovative in using various types of content on the site and we will offer required insight and ideas. For example, you can use text, slideshow, videos, images to highlight the USP and nuances of your restaurant. These can be altered and updated with time to enhance SEO ranking.
We update the SEO strategies as per Google algorithm updates to ensure you get the best possible results in the quickest possible timeframe. While we are not miracle workers, we will work towards great visibility by using innovative, proven and trusted SEO that has helped thousands of businesses increase their online presence.
Why choose Diesel Marketer for Restaurant SEO services


Diesel Marketer offers flexible and top-notch SEO services for various clients including restaurants. We specialize in helping SMEs of all shapes, sizes and niches grow their online business affordably and without contractual limitations. The major advantage you get by choosing us is transparent service policies and reasonable pricing. We also offer round the clock support to the customers and explain the nuances of our SEO packages before you make up your mind.
Join thousands of businesses using our
SEO services
to grow their online presence, search engine ranking and customer base.
Restaurant SEO Summary
Restaurant SEO is a powerful technique restaurant-owners can use to attract new clients via online mediums. Our SEO packages make it easy for restaurants to become more popular, increasing website visitors, foot traffic and online exposure.
=>
Get started with the best restaurant SEO services today!

How to order the best restaurant SEO
Diesel Marketer makes it easy for restaurant-owners to order the best SEO.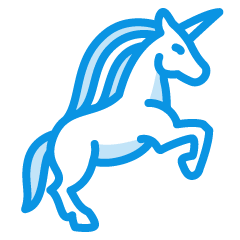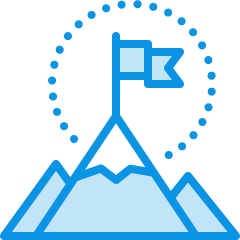 Best-practice restaurant SEO begins

We perform best-practice link building for your practice to rank higher in Google.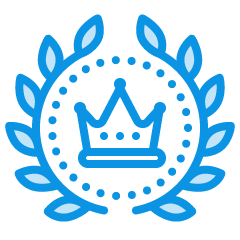 Every month, we'll build new links to reach new customers and improve exposure.
Get the best restaurant SEO services now!

Reach new customers and get found online with our
powerful restaurant SEO services. Order today!


Get started!
Here's what our clients say
Thousands of businesses trust Diesel Marketer SEO services.
"The way that SEO professionals with actual businesses get rankings is very simple. We use high quality backlinks. I tried this service. They worked. I will order more."
Chris S, SEO Agency Owner
Florida, United States
"Each site broke into the Top 10 (Google) and 2 made it to the Top 3. I have found the customer service to be second to none and the support is unreasonably top-notch."
Jeff C, Small Business Owner
Texas, United States
"30 days later my targeted keyword has jumped from NA to 35 (Page 3) and one secondary keyword is on page 1. Considered pretty impressive. Keep it up Daniel."
Jay C, Internet Marketer
Singapore
All SEO Services for Restaurants