Online Press Releases Made Easy

Power up your brand online with the best press release writing and distribution services. Secure press coverage from Google News, ABC, Fox, NBC and more!


Order Now
Premium Press Release Written & Distributed with Your News Story
Press Release Distributed to 100+ Online News Channels
Likelihood to be included in Google News, Fox, ABC, NBC & More
Authority backlinks from many media outlet authority sites (DA10-90+)
Draft sent for your approval prior to submission as requested
Detailed report including white-label option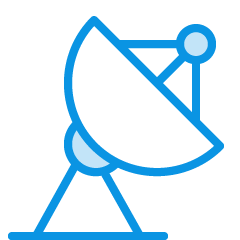 Online Press Releases Work
Online press releases are a powerful marketing strategy that enables maximum exposure to media outlets and online news channels in short periods of time.

We have been using press releases personally for our niche sites and have seen excellent results, including publications in ABC, Fox and Google News in addition to improved website SEO rankings and metrics.

Now, we offer our premium press release service to enable small businesses to leverage the power of our distribution network and improve website rankings, traffic and conversions.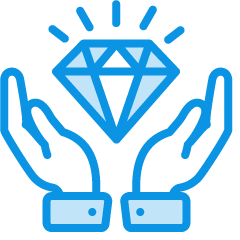 Do Press Releases Help SEO?
Press releases are, and always have been, an understated, reliable lever for businesses to attract media coverage while driving traffic and conversions online.
Our
premium online press release service
allows small businesses to attract website visitors and secure authority backlinks from 100+ high authority news channels and premium media outlets.
Our professional online press release service offers a unique opportunity to secure media coverage and inclusion in Google News, offering high exposure from authority websites in addition to boosting website rankings and traffic.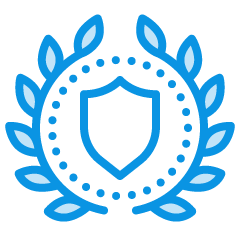 Huge Authoritative Distribution Network
Our press release service includes coverage in 100+ online news channels from high authority websites (DA10-90+). After we have written and you have approved the press release, we will distribute the press release to:
All major search engines including Google News
Major media outlets including ABC, Fox, CBS, NBC and more
Television, newspaper and radio sites
Financial and industrial sites
Local, regional and international sites
In short: your press release will be distributed to a wide media network eager to promote high quality relevant news stories. Once published, it is typical to see inclusion in Google News in as little as 12 hours.
Diesel Press Release Packages
We will write and distribute your press release to up to 100+ media outlets. This is priceless way to increase brand awareness, website traffic and promote word of mouth.
Month-to-month or once-off options.

Already have a press release written? We'll distribute for you.
Includes Professional Editing
Up to 3 keywords and 3 Urls
100+ white hat high authority (DA10-90+) backlinks
Month-to-month or once-off options.

Completely hands-free! We'll both write and distribute your press release.
Professionally Written Press Release (500+ words)
Up to 3 keywords and 3 Urls
100+ white hat high authority (DA10-90+) backlinks
Secure Exclusive Media Coverage &
Build Your Brand Today
This is your opportunity to secure placement in media outlets including Google News, ABC and more. This can significantly improve your online presence, including increased search engine rankings and reach new customers.
Click Here to Secure Media Coverage Now.
Frequently Asked Questions
How do I order?
Click here
to go to our order form. After checkout you'll be taken to a special form to submit your order information, including details of the announcement you would like to make.
What do you need to get started?

We'll need your website Url, a short bio and what you would like to be covered in the release. Typical press releases include new website announcements, new products and company milestones.
What websites can you not accept?
News channels can be strict as to what types of products and services they allow.

Examples of websites that they typically cannot accept include adult, gambling, supplements, replica/fake products, hate speech and "grey-hat" sites such as movie streaming/file sharing sites. If you are not sure, please contact us to confirm if we can help you or not.

Limited places available - be quick!